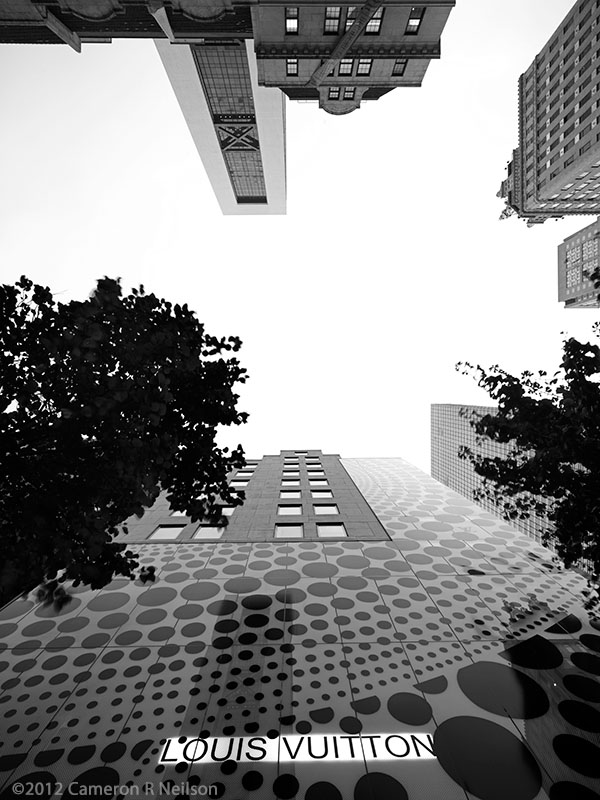 Today's image is in honor of the Mercedes-Benz Fashion Week 2013 Spring Collection happening in New York City this week. I photographed this in the AM today but had to cut my session short since the thick air finally turned to rain. So one shot it is–I'm sure to revisit this subject on a sunnier day.
This week's posts will feature the brick and mortar structures and space surrounding the large fashion brand flagship stores. I begin with Louis Vuitton. Not only are their stores and products gorgeous, they are the epitome of luxury. The exterior treatment this season is inspired by Yayoi Kusama. Adorning the Louis Vuitton flagship store on 5th avenue on 57th street are a swirl of black polka dots which are simply stunning. This particular view also happens to show the Bergdorf-Goodman store, though less prominent.
The other reason I'm starting with Louis Vuitton this week can be seen at my other website Cameron R Neilson which features Fashion Straight Up. The Straight Up series has immeasurably influenced all my work.